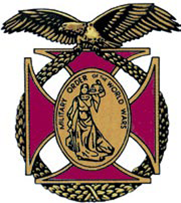 Everyone is invited!
FREE PUBLIC OUTDOOR PATRIOTIC CELEBRATION
The 64th Annual Massing of the Colors and Service of Remembrance 
Saturday, October 17, 2020
10:30 – 11:30 AM
Spreckels Organ Pavilion, Balboa Park
W
E WILL HONOR OUR FLAG AND THOSE WHO SERVE OR HAVE SERVED OUR COUNTRY, AND REMEMBER THOSE WHO HAVE PAID THE ULTIMATE SACRIFICE IN SERVICE TO THE UNITED STATES OF AMER
ICA.  THIS FAMILY FRIENDLY OUTDOOR EVENT WILL FEATURE A PARADE OF COLOR GUARDS FROM CIVIC, MILITARY, VETERANS, LAW ENFORCEMENT, JROTC/ROTC, AND SCOUTING TH
AT YOU WILL NOT WANT TO MISS!
#SanDiegoMOWW #MOWW #2020MOC  #AmericanFlag #honor #patriotism #MOC
2020 SAN DIEGO MASSING OF COLORS ENTRY FORM FOR COLOR GUARDS OF UNITS, SCHOOLS, ORGANIZATIONS, & COMMUNITY GROUPS Press SUBMIT Button When Completed.  Thank you!
Color guard units will report at 9:30 AM on the morning of the event for rehearsal.  Don't forget to bring your US Flag and unit flag.  If you have any questions you may call/text Debbie (cell) 760-579-8720.
Color Guards Please complete Entry Form: