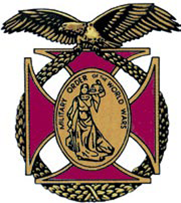 Monday, January 23, 2017 luncheon meeting at Anchors Conference Center 11:15 a.m.-1:30 p.m.
Guest Speaker: Carol Dedrich, MBA, CFRE
Invite your family, friends and neighbors to join us!
Anchors Conference Center on Monday, January 23, 2017, from 11:15 a.m. to 1:30 p.m. Cost is $16.00. (Pay the Chapter in the luncheon room: check or cash accepted only) Enjoy a little fellowship, partake in a marvelous luncheon hometown buffet with all the fixings, and learn a little more about our San Diego Girl Scout program and centennial celebration.
Anchors Conference Center & Catering is located at 2375 Recreational Way, Bldg 3210, San Diego, CA 92136 (National City) DIRECTIONS: The Anchors Catering and Conference Center is conveniently right off I-5 in San Diego on Main St. and the east side of Navy Base San Diego, 200 feet outside Gate 32, at Main St. and Yama St.
‪#CarolDedrich #SanDiegoGirlScouts #GirlScouts #GSA #SDMOWW #MOWW

Carol Dedrich attributes the lessons she learned as a young Girl Scout with preparing her for leadership roles in school and throughout her career. Carol joined Girl Scouts San Diego in October 2016. As CEO, her priorities include serving a geographically broad and diverse membership and volunteer base, reaching out to underserved communities, and building lasting relationships with donors to broaden Girl Scouts' philanthropic base. During 2017, the organization will celebrate a century of Girl Scouting in San Diego. Carol has over 20 years of experience at the executive level in all three economic sectors: government/military, corporate and nonprofit. She began her career as a Patriot Missile Officer in the U.S. Army and is a veteran of Desert Shield and Desert Storm. She transitioned to civilian life as development director at United Way of Tucson and Southern Arizona. In addition to establishing and maintaining donor relations, she built a Leadership Giving Program that increased major gift revenue from $626,000 to $2.1 million in just three years. Carol later became vice president of development and marketing at the Fulfillment Fund, a nonprofit that helps provide access to education for promising students who are economically disadvantaged. She led efforts to grow revenue, expand resources and leverage community partnerships in order to enhance services and increase high school graduation rates. Most recently, Carol spent eight years as chief external relations officer for Girl Scouts Greater Los Angeles (GSGLA). She helped merge seven councils to form GSGLA by building infrastructure; implementing new policies and procedures; strengthening marketing, communications and staff development; broadening membership; enhancing the volunteer experience; and developing a culture of philanthropy.