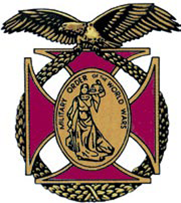 EVERYONE IS Invited!
FREE PUBLIC OUTDOOR PATRIOTIC CELEBRATION
The 61st Annual Massing of the Colors and Service of Remembrance
Saturday, October 21, 2017      
10:30-11:30AM 
Spreckels Organ Pavilion, Balboa Park
We will honor our flag and those who serve or have served our country; and remember those who have paid the ultimate sacrifice in service to the United States of America.  This family friendly outdoor event will feature a parade of color guards from civic, military, veterans, law enforcement, JROTC/ROTC, and scouting that you will not want to miss!
#SDMOWW #MOWW #2017MOC  #AmericanFlag #honor #patriotism #MOC
2017 SAN DIEGO MASSING OF COLORS ENTRY FORM FOR COLOR GUARDS OF UNITS, SCHOOLS, ORGANIZATIONS, & COMMUNITY GROUPS Press SUBMIT Button When Completed.  Thank you!  Color Guards please arrive at 9:00 AM and report to Command Sergeant Major Reed, Spreckels Organ Pavilion by the plantings.