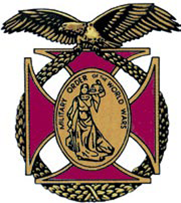 Invites you to join us for lunch and speaker
Jonna Doolittle Hoppes
The granddaughter of General James H. "Jimmy" Doolittle and author
on Monday, September 17, 2018  11:15 AM –  1:30 PM
ANCHORS CATERING AND CONFERENCE CTR  (Main Street and 
Yama Street)  
Cost:$16.00 Per Person includes an ALL YOU CAN EAT HOMESTYLE BUFFET
PLEASE SEND YOUR RESERVATION AND NAMES  TO:  COL Tim Swann 

Phone: (619) 656-2757 (voicemail welcomed) Or  Email: tswann@sandi.net  

 For your Luncheon Name Badge

Please Provide:  First Name and Rank or Title to be on Badge
Pay at Chapter Table in Luncheon Room   Cash or Check accepted,   Check payable to "SD Chapter, MOWW"
DIRECTIONS: The Anchors Catering and Conference Center is conveniently right off I-5 in San Diego at the corner of Main St. and Yama St. and the east side of Navy Base San Diego, 200 feet outside Gate 32, at Yama
Jonna Doolittle Hoppes is the founder and executive director of The Doolittle Foundation, an organization ded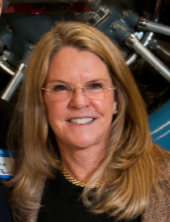 icated to making US military history available to students. She is currently involved in developing lesson plans for teachers in public, private and home school settings and in setting up programs that link veterans with local schools. Her lectures are focused on encouraging veterans to record their individual histories.
She is on the Board of Directors for the Air Force Historical Foundation and an advisor to the Flying Tiger Historical Foundation.
Ms. Doolittle Hoppes grew up an Air Force Brat and developed a passion for preserving military and aviation history. The granddaughter of General James H. "Jimmy" Doolittle, she has written three books: Calculated Risk, a biography/memoir about her grandparents, Just Doing My Job, a collection of 19 stories from World War II and The Wrong Stuff, the biography of General William Lyon.
Her lecture series keeps her busy touring. Jonna retired from the Department of Defense at Los Angeles Air Force Base. She has appeared on numerous television programs including the History Channel's Man, Moment, Machine and a special documentary on Jake DeShazer. Jonna lives in California.